By Graci Woodworth, Storage.com
Here at Storage.com, we want to help people get their homes organized and clean, whether through the use of self-storage or helpful online tips and hacks that you can try yourself.
The bedroom is one room of the home where ideas for rearranging and saving space are usually welcomed with open arms. At the end of the drawing board, however, the most cost-effective solutions tend to involve finding new ways to make the best of what you've got (we're looking at you, tiny closet). To help get the creative juices flowing, we've listed ten bedroom hacks to reorganize clutter and create clean space in the areas you need it most.
1. Create a Bedside Duo with this DIY Short Desk
Need the functions of both a desk and a nightstand but lacking space for multiple pieces of furniture? Let a DIY short desk do the work of both by placing it right next to the bedside, like this one from Apartment Therapy. With one piece of furniture doing double duty, this simple hack is one of the quickest arrangements to maximize space in your bedroom.
2. This DIY Bar Cart Desk will be Your New Sidekick
If a few more drawers or cabinets are on your wishlist to keep your bedroom office space better organized, buying a larger desk is no longer mandatory. By using a bar cart as an additional shelving system, desk clutter can be stylishly organized into separate compartments, but still within reach. For more inspiration, check out this DIY bar cart desk buddy styled by The Everygirl.
3. Fill Space at the Foot of the Bed with this DIY Styling Hack
For some extra surface space in an unsuspecting area, set a bench at the foot of your bed to double as a console table or a makeshift work space. If you've been on the hunt for a place to keep bedroom storage baskets, you'll love Faded Charm Cottage's DIY styling hack.
4. Get Vertical with this DIY Over-The-Door Shelf Decor
After you've hung up your favorite art pieces and picture frames, empty wall space for additional shelving can be hard to come by. Instead of cluttering any of the leftover areas at eye-level, try installing a DIY over-the-door shelf, courtesy of The Home Depot, to show off those last few decor items in a unique spot.
5. Think Outside of the Closet with a DIY Corner Closet Hack
Even the most seemingly perfect apartments can fall short in the closet department, which is why this DIY corner closet hack from Mint Loves Social Club is extremely handy. Hang a few regular or statement pieces on the rod to free up some closet space and avoid pricey pre-built clothing racks altogether.
6. Categorize Closet Accessories with a DIY Pegboard Dressing Station
Sometimes the bedroom closet also becomes the catch-all area for all things wardrobe related. With the help of a couple pegboards, you can organize small accessories and hard-to-store items, like Real Simple did here with this DIY pegboard dressing station.
7. Hang a Memorable Memo with this Easy DIY Cork Board Hack
Depending on your style preferences and the amount of wall space you have to work with, traditional cork boards don't always work in every bedroom. With this space-saving DIY Cork Board hack from Oh Everything Handmade, you can arrange your memos in any area or shape.
8. A DIY Wood Fabric Headboard for the Chic Bedroom Organizer
Looking to jazz up the white space behind your bed without buying a bulky headboard? Check out Craft Hunter's step-by-step tutorial for a DIY wood fabric headboard made from polyester pin board and wood patterned fabric.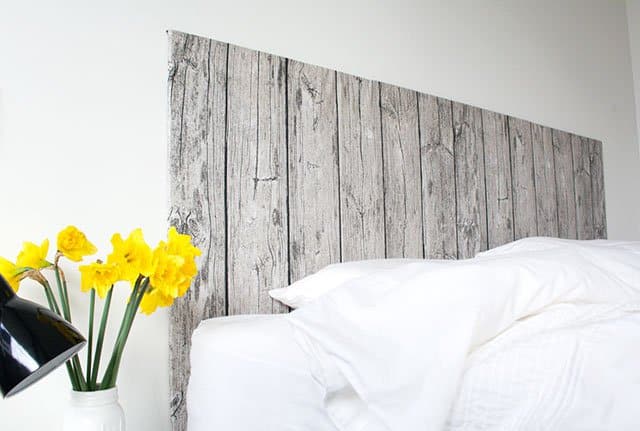 9. Light up the Room with a DIY Gilded Accordion Sconce
Unlike floor lamps and desk lamps, sconces and wall lamps can be secured right to the wall to save space elsewhere. This DIY gilded accordion sconce by Francois et Moi takes it a step further, as it can be extended and shortened to your liking.
10. A DIY Floating String Table to Show off Your Favorite Items
To create more floor space and give your bedroom an open feel, craft a DIY floating string table with Monsters Circus's quick tutorial. With this minimalist approach, you can use floating surfaces to create clean displays of your favorite treasures.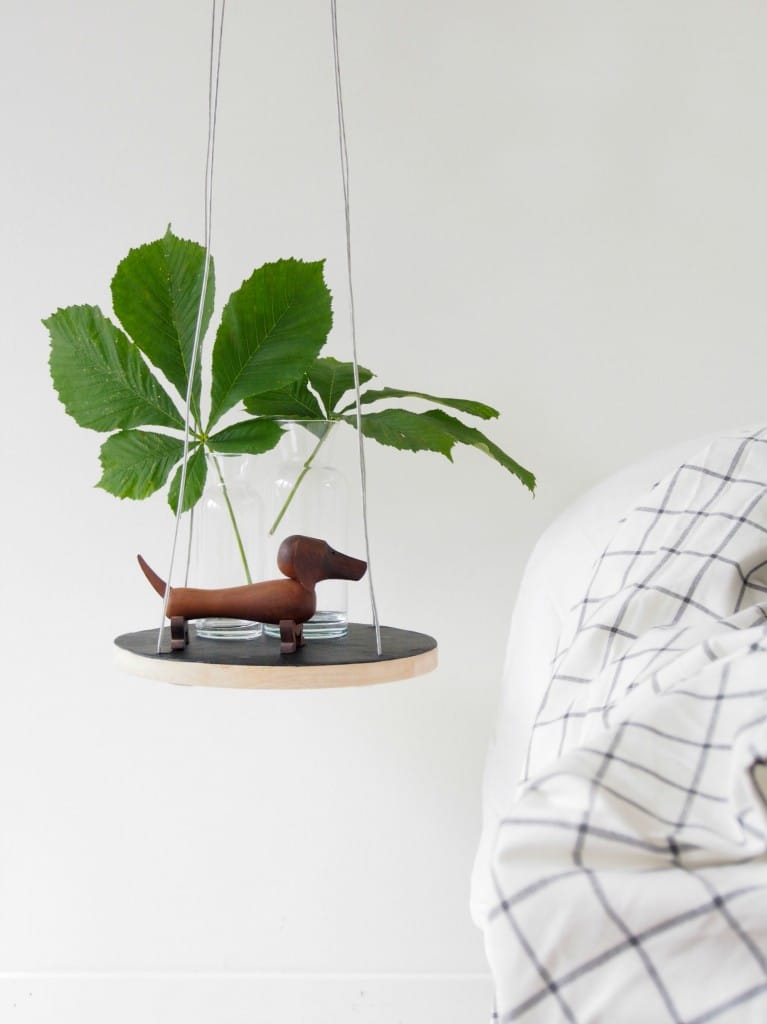 What are some of your DIY bedroom hacks? Let us know in the comments!
(Visited 7,626 times, 1 visits today)