By Molly Hammond, Storage.com
California has so much to offer, but you don't have to go to Hollywood or the San Francisco Bay Area to experience the Golden State! Bakersfield has everything you could want. Whether you're considering moving to Bakersfield or already live in the city, check out our countdown of Bakerfield's best attributes!
9. BAKERSFIELD IS ON TRACK.
Racing is huge in Bakersfield. In fact, the city has three major tracks: Bakersfield Speedway, Famoso Raceway, and Kern County Raceway Park. Want dirt track racing? Bakersfield Speedway is for you. Drag racing? Head to Famoso Raceway. Of course, NASCAR fans will feel right at home in Kern County Raceway Park, which brought NASCAR events to the Bakersfield area in 2013.
8. EDUCATION BY THE BOOK.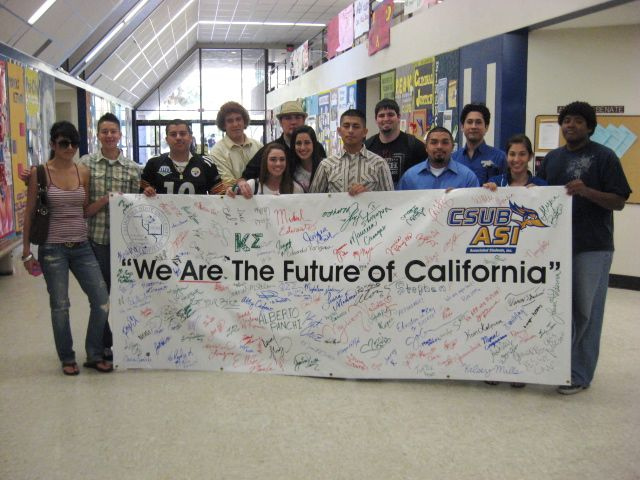 A combination of public, private, and liberal arts educational opportunities means those looking for colleges in Bakersfield have plenty of options. Bakersfield is home to California State University-Bakersfield (often called CSU Bakersfield) and Bakersfield College, as well as branches of Point Loma Nazarene University, Fresno Pacific University, and University of La Verne. Fun fact about CSU Bakersfield: The campus has residence halls named after locations in J.R.R. Tolkien's Lord of the Rings trilogy!
7. FABULOUS FOOD.
California is often lauded for fine dining, whether that means top-notch food trucks, on-trend eateries, or Michelin stars, and Bakersfield is no slouch when it comes to snacks. The Crest Bar & Grill call themselves "one of Bakersfield's best kept secrets," as it's run out of the Bakersfield RV Resort. But those who have been there keep coming back for delicious American fare and and unreal Bloody Marys. Locals with more exotic tastes enjoy the Basque cuisine at Wool Growers, Greek meals at Goose Loonies Cafe, and Italian dishes at Luigi's or Uricchio's Trattoria. You really can't go wrong with restaurants in Bakersfield!
6. TONGUE AND SEATS.
Of course, if you're looking for a truly remarkable culinary experience in Bakersfield, there's one place to go: Noriega's. This restaurant at the Noriega Hotel in Bakersfield is a completely unique experience. Specializing in authentic Basque food, including Bakersfield favorite pickled tongue, Noriega's serves "family-style" meals, meaning that all the patrons dine together. The menu won't be up for debate during a dinner at Noriega's, but multiple courses and unbeatable rich flavors will provide something for everyone.
5. AND SOMETHING SWEET.
While the rich food is surely enough on its own, no visit to Bakersfield would be complete without a stop at Dewar's Candy Shop. The family-owned, old-fashioned soda fountain and candy shop boasts the "world's finest taffy," but that's not all they do perfectly! Between the iconic chews (Peanut butter is a crowd-pleaser), the unmissable ice creams, and tons of other colorful confections, Dewar's is truly a Bakersfield institution.
4. MAJOR MINOR LEAGUES.
Though it's a trip of four hours or more to watch professional sports in Oakland and San Francisco, Bakersfield is home to minor league baseball, hockey, and basketball teams. Bakersfield Blaze, the hometown baseball team, play at Sam Lynn Ballpark—a park that's built "backward," meaning the batters faces the setting sun. The D-League basketball team, Bakersfield Jam, plays at Dignity Health Event Center and only sells season tickets rather than individual seats to games. And the Condors, Bakersfield's hockey team (and affiliate of the NHL's Edmonton Oilers) skates at Rabobank Arena.
3. NASHVILLE WEST.
You might not expect it of a West Coast town, but Bakersfield has been instrumental in country music (hence it's nickname "Nashville West"). Country music's "The Bakersfield Sound" is owed to Bakersfield and was made famous by big-name musicians like Buck Owens and Merle Haggard. The sound continues to inspire contemporary country artists, and there are plenty of venues to experience a true Bakersfield show. No venues are as celebrated as Trout's, which proudly calls itself "the largest and last of the legendary honky-tonk venues," and the Buck Owens Crystal Palace, which serves as a concert venue and museum.
Country music and acoustic guitars go hand in hand. Check out our article about storing acoustic guitars! 
2. THE BAKERSFIELD STAGE
Bakersfield may be renowned for its contribution to country music, but there are plenty of other performing arts that deserve recognition. An active theatre community provides Bakersfield with plenty of choices for a live show. Stars Theater offers dinner and a musical; The Gaslight Melodrama puts up family-friendly comedies rife with audience participation; and The Empty Space showcases local talent completely free to audiences! Professional tours also stop by Bakersfield. Most traveling shows are mounted in the gorgeous Fox Theater or the Rabobank Arena, which serve as both stages and concert venues.
1. AND…

​
What would you add to our list about living in Bakersfield?
[bctt tweet="9 Things You Should Know About Living in #Bakersfield"]
If you're relocating to Bakersfield and need storage space to help with the transition, view Storage.com's directory of storage units in Bakersfield, California.
All images have either been provided by a listed organization or are licensed under the Creative Commons
(Visited 1,931 times, 1 visits today)